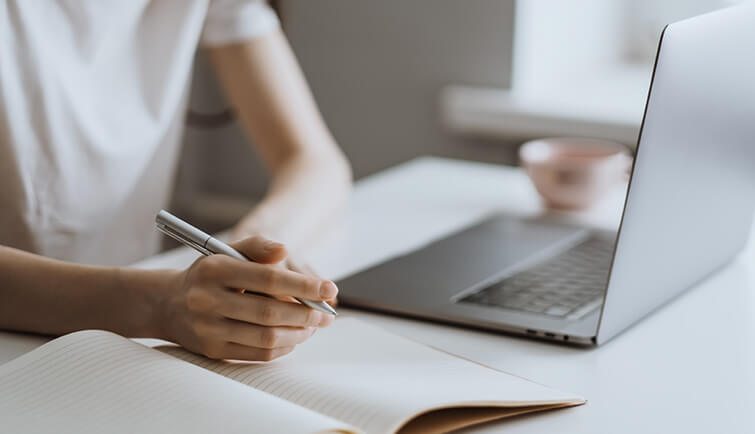 What to Look for When Researching Online Canadian Personal Support Worker (PSW) Education
The internet has made it easier, convenient, and cost effective for students to get an education online. However, for people hoping to work in health care, it is critical to ensure the educational institution they chose to get their certification from is legitimate. There are a lot of impostors out there to weed out.  The purpose of this Blog is to help the potential PSW student identify which school is the real deal and which one is not.  Your "right" school of choice will be able to speak to all of the questions in this Blog with confidence and transparency.
Questions to Ask:
Is This College Registered with The Province?
It is possible to get the answer to this question on the internet by looking under the Private Occupational Training Act to see if the school is listed.  The school's administrative office will be able to answer this question for you if it is not clear on the internet. It is essential you get an affirmative answer to this question so you can begin taking their personal support worker classes confident that once you have completed their program and received your PSW certification it will be accepted at Canadian health care facilities and/or organizations in the province where you apply for work.
Is This School Registered With The Department Of Social Development (DSD)?
If you plan to work with a facility that receives funding from the government, your school must be approved by that division in government which disperses funds.  If the school you plan to take your PSW course is not on the list of approved educators you will not be qualified to work in that setting.  (ie. Special Care Homes, Home Care agencies).  Sometimes this list is available online, otherwise you will have to contact them directly for confirmation.
Is The Program Approved By Your Provincial Nursing Home Association?
There are a number of schools that offer what seems like high quality, comprehensive PSW certification programs. While these programs may provide good information and train students with the techniques and methods necessary to safely provide nursing care, your PSW program must also be recognized by your provincial nursing home association.  If the school is not recognized by your provincial nursing home association, you will not be qualified to work in that setting.  Unlike the Special Care Home sector, the Nursing Home sector is heavily regulated and there is little room to side step regulations.
Is The School Registered With Their Professional Associations?
There are a number of professional associations to which PSW educators should belong. Registration with and membership in these organizations is a sign the school meets all the required professional standards for operating as a college. Before you register with a school's PSW certification program, it is essential to verify that it is registered with your provincial association which subsequently leads to registration with the National Association of Career Colleges (NACC). Both associations ensure the school is compliant, ethical and professional.
Is There A Clinical Component With The Course?
Ensuring that the PSW certification course a school offers has a component that provides clinical experience is vital. While it is important for people who are preparing to become a PSW know the processes and procedures required to provide safe nursing care, the course must also give them practical clinical experience in dealing with patients.  There are no short- cuts to experience.  PSW's provide the most intimate and vital care to the most vulnerable populations.  The responsible PSW course has a mandatory clinical experience.
Is The School Registered With The Chamber Of Commerce?
Before a person interested in becoming a PSW in Canada chooses the school through which they will be trained and certified, it is a good idea to confirm if the school is registered with your local Chamber of Commerce. This is very important to ensure the school has been accepted  by the Chamber of Commerce and meets their standards for operating a business. You can find out the answer to this question by contacting the Chamber of Commerce yourself or simply contact the school and have them confirm this registration.
Is The School A Legitimate Business?
Just because a school is openly promoting their PSW certification program this does not mean they are a legitimate business. Many businesses operate without being registered with the proper Canadian authorities. Before sending your money to and spending time taking programs from any school's PSW certification program, it is essential you make sure the school itself is a legitimate business. One fast and easy way to do that is to see if the school is registered as a legal entity under Canada's Business Corporation Act. That can save you time and money and prevent problems with your certification.
Where Are Their Lab Experiences?
The clinical component of PSW certification programs is vital. Before you sign up for the course, you  should make learning the lab's location and the types of experiences it offers, a point of emphasis. To best prepare the students for the work they will do once they get to a nursing home, the work they do in the lab has to mirror the experiences they will have as closely possible. That's why it is very important to know where they will be getting their lab experiences. It may not seem to be important, but the right lab experiences can make a big difference in the learning process.
Is The School Bonded So That Your Tuition Is Protected?
It's impossible for schools to anticipate and prevent all the problems that may arise. However, whether the PSW certification program courses are being delivered through trade schools or colleges, the schools should be bonded. That ensures the tuition students pay is protected. Should some unforeseen circumstance force the school to end the program prematurely or close entirely, the school being bonded means that the students will be able to get a full or partial refund of the tuition money that they paid. It is not unreasonable to ask a member of the school's administrative staff if the school is bonded.
Choose Your Internet-Based PSW Certification Program Carefully
Taking a PSW certification course online can prove to be a convenient, quicker, and more cost-effective way to prepare for a new career. However, some are misleading, deceptive or a flat out scam.  There is a growing demand for properly trained personal support workers in nursing homes, home care and special care homes all over Canada. People should be aware that not all internet-based PSW education programs are the same. Many of the schools that offer online PSW education do not meet the criteria for certification.   Reviewing many of the questions in this article with them will help you determine if this is the right school for you.
A Very Important Career
As the large percentage of "Baby Boomers" in Canada are now entering their Senior years, the need for nursing care in many sectors is on the rise.  Whether their care needs are home, hospital or group living based ….. the need for professional PSW's has never been higher and is only expected to increase.  As our healthcare dollars continue to be challenged, the future delivery of direct nursing care is expected to be at the hands of PSW's under the direction and supervision of Licensed Practical Nurses (LPN's) or Registered Nurses (RN's). Regardless of any environmental or economical condition, people will always need care.  As a Personal Support Worker what you do is vital and you will always have work.